Bhavesh Shrivastav | Published on May 23, 2022
Shopatainment : Where E-Commerce meets Entertainment
If you google five must-visit places in any city you would inevitably come across some famous shopping streets. Some of these shopping streets have become an integral part of the fabric of the city like Fifth Avenue in New York, Bond Street in London, Connaught Place in New Delhi and the list goes on. Shopping as a recreational activity is an essential part of our lives. We have been doing this for years and it arguably makes us happy. Mediums of shopping keep evolving from old legend streets to huge shopping malls to e-commerce sites but the fundamental utility of shopping as an entertainment form remains unchanged.
One of the intriguing questions to ask is - has this entertainment transcended shopping apps? Parallelly we have seen the astronomical rise of short video forms and the apps that support them. Both in India and China, the most downloaded apps have been short video apps in 2021. In 2022 all the internet users in the world spent about 147 minutes daily on social media, which was 90 minutes in 2012. It is clear that short videos and social media are taking the lion's share of content consumption and engagement.
We have talked about Shopping as Entertainment earlier and short videos as a key driver of Social Media and when we converge these two phenomena something game-changing comes into being - Shopatainment.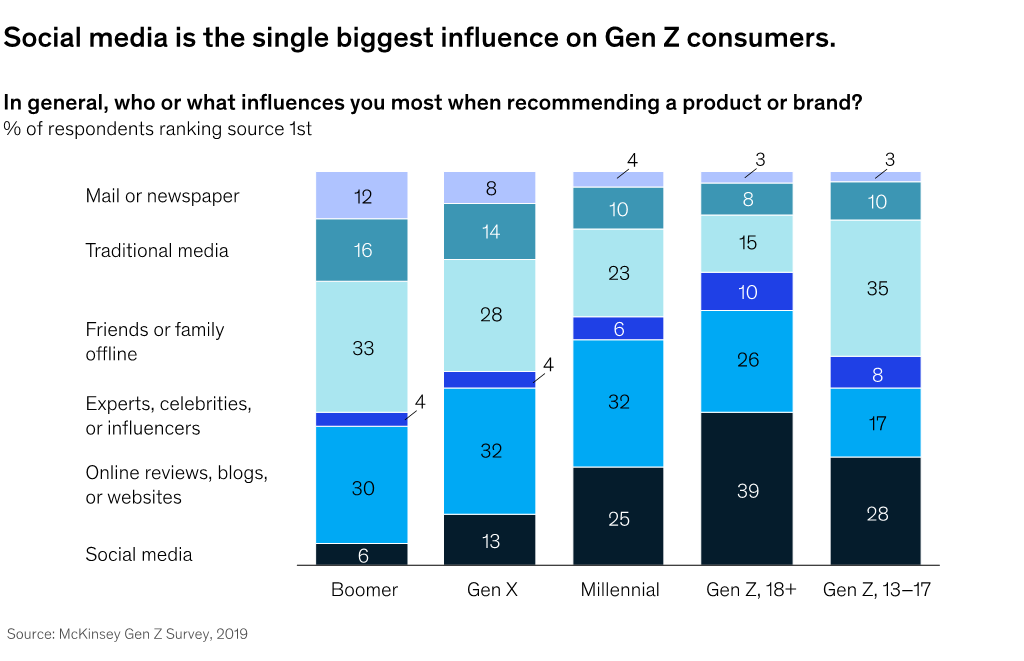 There are a lot of data points and research which tell us why Shopatainemnt is going to be one of the critical elements of e-commerce and I have used one such graph. 55% of GenZ Consumers get influenced by content for purchase decisions. Another research by Brightcove suggests that 53% of consumers overall and 66% of Millennials report engaging with a brand after viewing a video.
Organizations, especially Retail and E-commerce have started processing this input in their marketing strategies. Shopatainment, since it's also a very effective tool for storytelling, becomes one of the most effective tools for building these native communities. These in-app communities help brands in engagement, retention, referral and increased conversions.
Connie Chan, a general partner at A16Z has the below perspective.

Any e-commerce app or website today can add Shopatainment to their marketing strategies in three simple steps,
Add a software/SDK to your app with pre-built short video, community and commerce features.
Use their existing product and influencer content to populate the community section.
Invite users to engage and create content with several engagement features.
The legendary writer William Gibson has said, "The Future is Already Here, it's Just Not Very Evenly Distributed." I feel the future of shopping is to be entertainment-led. A lot of companies would adopt this and also a lot of organizations would help them build Shopatainment. I will keep on writing business-specific pieces on Shoptainment. Till next time.
About GluedIn
GluedIn is an in-app short video and community cloud that enables complete social functionality inside apps within minutes.